Breast augmentation surgery is performed most frequently by placing implants beneath the existing breast tissue to improve the size, shape, and in some cases, symmetry, to give women the look they desire. Dr. Galanis firmly believes in personalizing the procedure for each patient and will thoroughly discuss all your options during your private consultation.
What Breast augmentation can correct
Women with naturally small breasts may feel dissatisfied with their body proportions. Patients can enhance their bustline with breast augmentation, creating a more prominent breast profile and pleasing silhouette.
Most women have asymmetrical breasts, and sometimes it goes unnoticed. However, when there is significant asymmetry, it can take a toll on a woman's confidence. Breast augmentation corrects asymmetry by creating a balance between the breasts.
Massive weight loss, aging, and pregnancy can lead to breast volume loss, leaving a woman's breasts looking deflated. Breast augmentation restores breast volume, revitalizing the patient's breast aesthetic for a fuller, more youthful chest.
Contact Us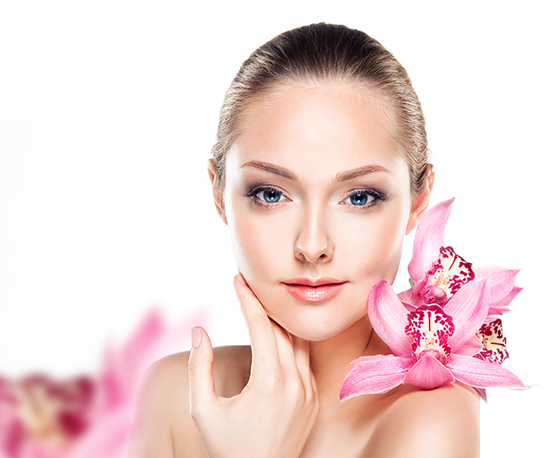 Concerns
Breast augmentation patients may shower immediately after surgery and resume most normal activities. Patients may not lift anything greater than 10 pounds for at least two weeks. Non-impact cardio (i.e., stairclimber, elliptical machine, etc.) may be resumed at four weeks. Impact cardio (running) and heavier lifting may be continued at six weeks. Patients will require no more than one week off of work (and oftentimes less), depending on job demands.
The incisions created during breast augmentation are only three to four cm in length and are placed in discrete locations that allow them to be hidden by clothing. These scars fade to almost imperceptible levels with time.
The cost of breast augmentation depends significantly on the techniques used, anesthesia fees, and implant choice. The office staff will be able to provide you with an exact cost following your breast augmentation consultation.
Pain varies depending on implant placement and incision location. Oral pain medicine may be needed for up to two to five days to minimize discomfort. Patients must not drive until narcotic pain medicine is no longer necessary.
Before & After Photos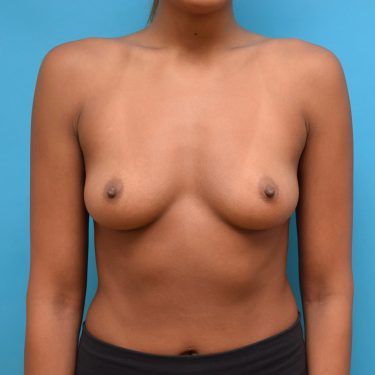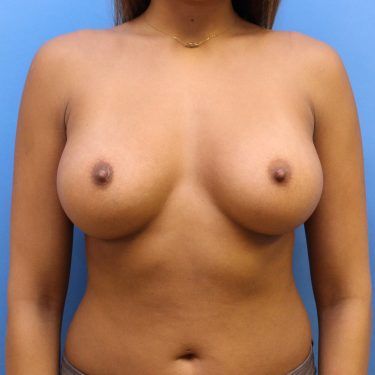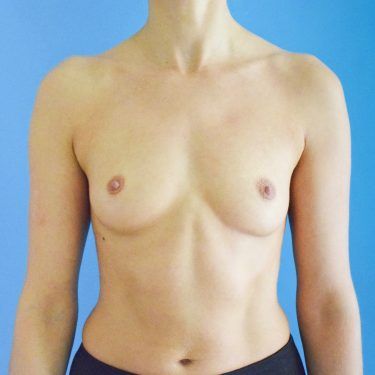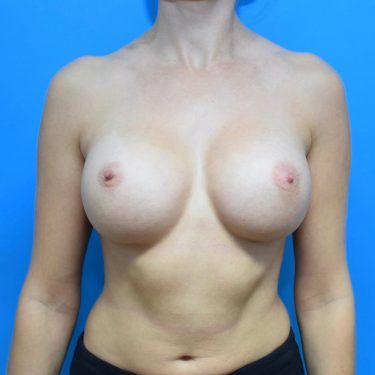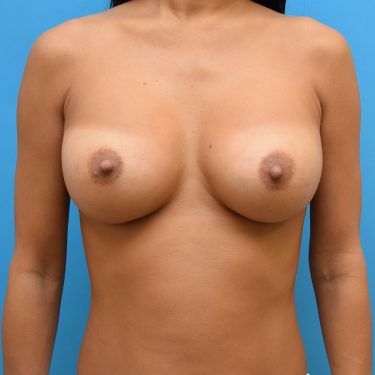 Frequently Asked Questions
There is a common misconception that breast implants need to be exchanged after 10 years. If you do not have a problem with your implants and are not experiencing any pain or change in appearance, then nothing needs to be done. That being said, no artificial device should be expected to last forever. Common reasons for a revision surgery include implant rupture, capsular contracture, desire to change sizes, or desire to exchange silicone for saline implants.
Breast augmentation is not designed to lift the breasts, but it can help if there is minimal sagging. To correct significant sagging, you may want to consider combining your breast augmentation with a breast lift.
"Gummy bear" implants are the latest in breast implant technology. These implants contain a cross-linked cohesive silicone gel designed to hold together and maintain their structure even in the event of a rupture. These implants can be either round or shaped. The shell may be textured to encourage tissue ingrowth, reduce the risk of capsular contracture, and reduce the risk of implant rotation. For patients with minimal breast tissue, shaped gummy bear implants give a more natural teardrop-shaped appearance in which the less prominent upper portion of the breast slopes down to a fuller lower portion of the breast, mimicking the natural breast shape.
A compression bra will be provided and should be worn for two weeks. A sports bra may be worn two weeks later, but an underwire bra may not be worn until at least four weeks after surgery (in cases of an incision under the breast). No drains will be used, and any sutures used are dissolvable.
Cyberconsult Request Form